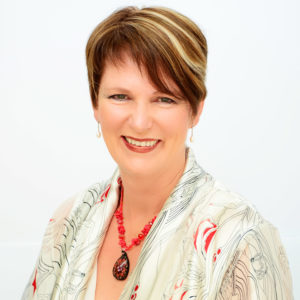 I'm often asked, Why did you create 'The Wardrobe Whisperer? 
For most of my adult life I experienced all the challenges which come with non-standard body shape. My wardrobe was totally wild, disjointed and uncoordinated and I was totally clueless what to do about it so I just did the best I could with the resources I had which wasn't much.
I had lots of hits and misses buying clothes to fit and flatter me. I wasn't aware that we are all different, I just thought I was.
My challenges are probably no different to yours.  Just like you, my wardrobe, and life, is a work in progress.
I was really challenged by the availability of fashionable clothes that were stylish and current for my age which flattered my figure type and height. It seemed as if designers had forgotten about tall women who had a curvy body and not the standard shape which makes it much more interesting when shopping. I became more active in making my own clothes and totally fell in love with the aspect of creating unique outfits.
As a 'single again' woman over 20 years ago, I moved to Sydney from country NSW.  Although I had the office and business management skills, a new chapter of my life was beginning which required me to up the ante to look and behave more corporate and polished.
I became intrigued with image and personal styling as a result of my own wardrobing challenges so I embarked on an intensive journey of self-discovery and personal growth.
I now live in Queensland on the beautiful Sunshine Coast. In 2004 I began my image and personal styling training with Image Innovators in Melbourne and continue attending every training opportunity offered by the Australian AICI chapter.
I have over 30 years in the Health and Beauty industry, and as a result of my passion for self-improvement and personal development, I gained Master NLP and Hypnotherapy accreditation in 2010.  I have extended that knowledge into a broader experience weaving resilience skills, emotional intelligence and life skills into my growing list of services and consultations.
As a change facilitator, I see in you what you don't see in yourself. I support you holistically with steps for your self-promotion and personal image transformation.
I specialise in personal and professional image and the art of influence, personal styling for the non-standard shape body, wardrobe wellness, wardrobe management for busy men and women, and sales and customer service training for the fashion, hair and beauty industry.
I would love to take you on a journey of detoxing your style and creating a space for more substance and depth of who you really are and where you're going.
As a result of my own desires to find some answers to making life more fun, I am on a constant search for ways to do things better. Here are a few here.
First Level Certification (Association of Image Consultants International) 2007
NLP Master Practitioner and Hypnotherapist 2010
Feng Shui and Numerology Consultant for Life and Business 2013
Colour Therapist/Healer for Personal Growth and Development 2013