For any professional, business owner or solo-preneur wanting the edge on their competitors and who want to be in control of their image for success.
Transitioning from learning to earning?
Starting a Personal Service business?
Re-entering the workforce after time away raising a family?
On the short list and going for an interview?
Rebranding yourself or your business?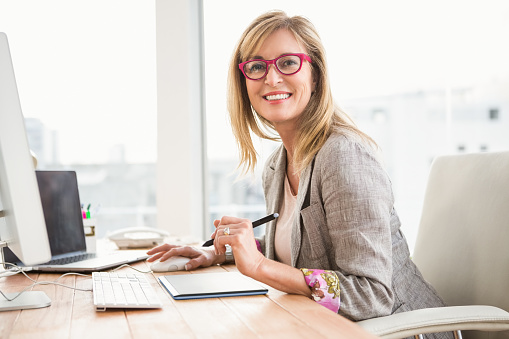 Do you have the qualification, knowledge and accreditation, but find you are constantly being overlooked?
For employers, it has become a smorgasbord of job seekers and they are very discerning and can now play hard to get.
Your Image is created by your appearance, your people-skills, work style, social and business etiquette, even your perfume or cologne, the way you walk and talk and so forth.
These components become your signature, or your brand. This is what makes you memorable, either in a positive or negative way and becomes your identity.
YOUR VISUAL IMAGE APPRAISAL
Professional Image Assessment, identify your blind spots and update your "on-stage" visual presentation.
The perfect Quick Fix for any areas you may have overlooked, and an experienced consultant can give you immediate tips to increase the ante on your professional presence.
Create congruence and credibility between your visual image and your chosen expertise.
60 – 90 minutes: $150
Virtual or F2F.
THE FOUNDATION PACKAGE 
For any man or woman who would like to really have the edge on their professional presentation and stand out for the right reasons.
Colour Analysis and how to colour co-ordinate.
Style Overview – shopping in your wardrobe, accessories, needs assessment and business wear tips, correct fit and style recommendations for your body shape and workplace.
Review of your business makeup and Grooming.
Allow 2 – 3 hours.
Elements of the package are suggestions only, but typically are priced between $440 to $660. Customise your services to suit your needs and your budget.
Book a chat with Trish below and ask any question.
THE WORKS FOR ULTIMATE IMAGE
Ideal for the person who desires all the tools to totally simplify their presentation and life. Save you $$$ and TIME.
Colour Analysis
Personal body shape and style analysis, personal Style Portfolio and full colour Shopping guide.
Personal grooming and/or makeup and hair style/colour recommendations. Working Wardrobe Assessement
How to use colour, line and design for illusion dressing techniques.
A Strategic dressing checklist.
Personal Shopping to teach you how to shop efficiently.
Vocal communication, professional etiquette, professional presentation and behaviour
Identify how others communicate and how to influence their strengths for greater communication, problem solving and leadership development.
Consultations over 3 or 4 sessions (Approximately 15 hours).
Packages are suggestions only and can be customised and priced
to your specific needs, industry or audience. 
Are you ready to make a claim on your future and step into your power?  Please Complete the contact form below or call Trish on 0448 614648