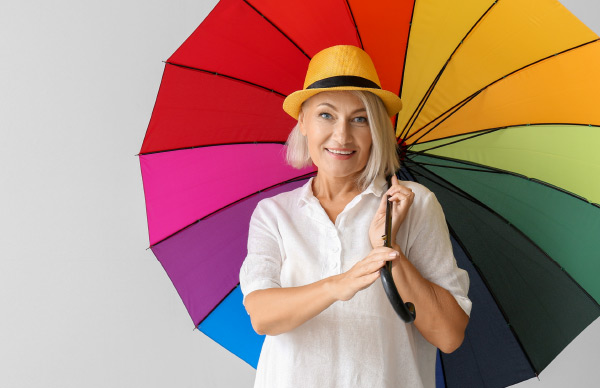 COLOUR UPDATE
If you had a Colour Analysis with me more than 5 years ago, or have had a hair colour change, it might be time for an update.
To make sure you are on the right track, why not book in for a colour update and a complimentary revised beauty and makeup colour trial.
Get in Touch with Trish to ask your question, or complete the Form below.
Wearing colours which conflict with your natural colouring will be unflattering or will make you look older, ill, and exhausted.  When you have your personal colour analysis, you will be amazed how good you will feel when you start wearing colours which will flatter you.
Similarly, if you are considering going grey or changing your hair colour, a colour analysis will help you know how it will change or affect the colours that will suit you best.
You are draped and analysed to identify and take home your   Includes Consultation Notes to explain how to use your colour palette for all areas of your life, including interior colours.
Your Knock-out Colours, and "your" Black.
best 50 colours (from 700) for all your core outfits, shirts, pants, jackets, dresses, jewellery and accessories.
best neutrals specific to your colouring for versatility and enhancement.
how to combine colours that are most flattering for you.
how to break the rules and wear any colour you love but is not in your palette, including black.
INCLUSIONS: Complimentary makeup and beauty consultation and hair colour and style recommendations to suit your lifestyle and faceshape.
Why not customise your makeover with another consultation. Request a quote or visit the Makeover Specials Page.
Group Colour Clinic – invite your friends for a Girl's Night In.