Can you have a fabulous wardrobe no matter what size, shape or age you are?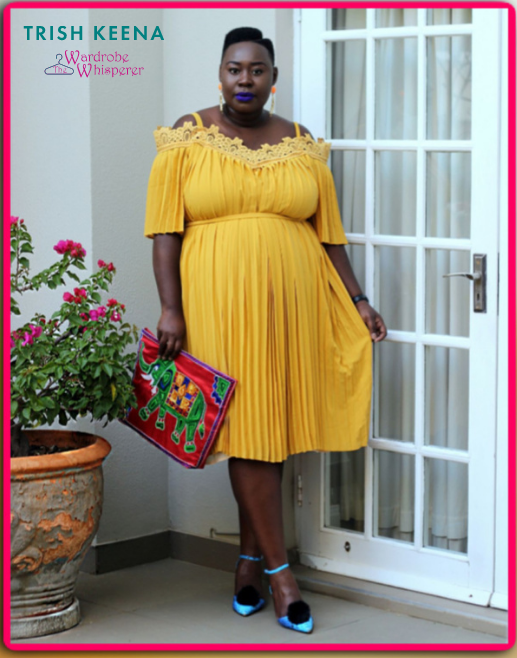 It's so frustrating for so many big beautiful women with non-standard shaped bodies to shop for affordable clothing that fits well, has shape contouring in the right places – and not where you don't need it, and not all the same shapelessness and style-challenged garments on offer from one outlet to the next. Show off your shape?  Yes please.  Many big beautiful women just give up and settle for a cup of coffee instead.
PLEASE. Don't change a thing. You are perfect the way you are.
"Take-me-home-AND-love-me" clothing is as scarce as hen's teeth.
It seems that designers have only been brought up on being "big" versus being a size 6 and have envisaged all women beyond the standard sizes up to size 16 and body shape of rectangle wore skivvies, kaftans and frumpy clothes and were willing to wear these. Are you kidding?  Women everywhere are answering the cry "Show Off Your Shape."
Let's Remove "Plus Size" and "Curvy" From Our Vocabulary.
. . . And Bring in "A Great Sense of Style".  Ladies, show off your shape.
Let's change our language.  Let's remove "PLUS" and "CURVY" from our vocabulary and Change ideas we've learned around this terminology.
You don't have to be a frumpy woman because you are a non-standard shape or "Plus" size.  Most women are non-standard shape or size, but where is your body a plus size anyway?  Tops or bottoms?
Many women have at least area of their body which is the hardest area to fit and which has created anxiety or frustration when shopping.   We are all different and have different shapes, regardless of our age, height and ethnicity.
The majority of designers do NOT know how to cater for you.    Nature has evolved you and it's perfectly natural but the least understood unless you are a woman who considers herself curvy or plus size. Few know how to celebrate our non-standard shape bodies, because they don't know how it "feels" to have so limited choice and settle for something that they have to "make do" with. 
Granted, there are some who do however, if designers don't have our bodies, they don't really know how it feels to try to love how we wear them.  We are all different shapes and sizes, and one shape does not fit all.  Even most of the models for these Plus size labels feel frumpy modelling these garments and have way more sexy clothes in their own wardrobes.
What are they thinking?  Obviously, only about what they know and understand and is easiest to create for the mass productivity system.
What if instead, you become educated on how to dress your body just the way you are, how to shape it here and not there, to make alterations where it's necessary and easy.  Sometimes it's as easy as knowing how to alter the hem-length to the best one for you, or learning how to use your silhouette to your best advantage, understand how line and interior design can take kilos off, and how the use of  colour contrast, levels and combinations and fabric type will flatter you not fail you, and above all, getting correct fit to be a super, beautiful, normal "you".
So yes, You can have a fabulous wardrobe no matter what size, shape or age you are. You just need to know what you may not already know and work with what we've got!
How would that feel?
No More Frumpy Frocks.  Style up.  Let me know if I can help.
Have you downloaded my
complimentary eBook?